TEXAS LIGHT OPERA & ARIA CREATIVE PRODUCTIONS TO PRESENT FIRST SMALL TOUR WITH "THE LAST 5 YEARS" BY JASON ROBERT BROWN, FEB 16 – MAR 3, 2018
SAN ANTONIO, December 8, 2017 – Since their inception, Texas Light Opera (TLO) has endeavored to bring bigger and better productions to the South/Central Texas region. Their mission has been to provide a foundation for artists to perform in both classical operas and contemporary musicals, hoping to attract performers and audiences from San Antonio and the surrounding areas. It was this vision that inspired Executive Director Nicole Erwin to pursue a very new, and risky, idea: a small tour.
Ms. Erwin has been the spearhead of TLO since the beginning and has longed to see it expand and grow into the various communities outside of San Antonio. This process began with a partnership between TLO and Hill Country Opera with their yearly New Year's Eve event, featuring a performance of Die Fledermaus by Johann Straus. This production has always been performed in New Braunfels and continues to be a roaring success. This, however, proved to Erwin that TLO did not have to only reside in San Antonio but could expand outwards.
"In San Antonio, to my knowledge anyway," Erwin states, "there are only three professional companies that have ever taken their production on the road: The Magik Children's Theatre, the Company Theatre, and now TLO." The Magik Children's Theatre has been featuring professional tours of its Theatre for Young Audiences for many years now, at both the regional and national level, with stunning success. The Company Theatre has also found commercial success with their regional endeavors, with productions being featured throughout Texas, including Dallas/Fort Worth and many others. Their productions are smaller, focusing more on the chemistry between actors, or even one-man productions of A Christmas Carol or The Complete History of Texas.
Erwin took inspiration from these production companies in selecting Last 5 Years for this tour. "Producing a tour is a great expense," Erwin notes, "but, with the right team, and drive, it can be done splendidly. Last 5 Years is a small show, with a very intimate story, but popular enough to attract a discerning crowd. I believe it is the perfect choice, and we have assembled the absolute best team for the challenge."
The production team on this show is being led by Jason Kruger, a director and theatre teacher out of Austin. Jason has been a theatre educator for over 20 years and has also directed professionally in both DFW and Austin areas. Nicole Erwin will also be serving as Music Director and Vocal Coach. Ms. Erwin received Excellence in Direction of a Play at the 2017 Alamo Theater Arts Council (ATAC) Awards and has performed with the San Antonio Mastersinger as well as area stages including The Playhouse San Antonio and The Woodlawn Theatre. The cast includes Ginger Martel as Cathy. Ginger is a 20 year veteran of the stage, performing in theaters across the country, from Alabama to San Francisco. Ginger has lived and worked in San Antonio Theatre for the past 5 years, at venues such as The Playhouse San Antonio in productions such as Hairspray (Velma Von Tussle) and Urinetown. When she isn't at rehearsal, Ginger works as the Managing Director of San Antonio chapter of Christian Youth Theatre in New Braunfels, and teaches private voice as well. Rounding out the cast is Joseph Urick, TLO Board Member and Artist-in-Residence with Aria Creative. Joseph is a classically trained actor who recently starred as Edgar in the Texas Premier of Edgar Allan Poe's NEVERMORE, for which he received an Alamo Theatre Arts Council (ATAC) Award for Outstanding Performance by a Lead Actor in a Musical. Rounding out the production team is Chuck Drew, the Sound Designer who returns to TLO and Aria Creative after designing sound for NEVERMORE.
"The team is a powerhouse," said Urick, "we have some very heavy hitters on board, and all of us are bringing some incredible visions to this production. Our team features people who come from all over Texas with artists representing New Braunfels, San Antonio, and Austin. It's really incredible to be part of, and I think the theatres, and the audience, are in for a hell of a treat!"
The tour will begin in Seguin, at the Stephen and Mary Birch Texas Theatre. This 350 seat performance space has been named a historic venue for the city, and has seen stunning productions on its boards, including most recently, Moon Over Buffalo and Fences. The tour will then proceed to San Antonio, where Jonathan Pennington's Roxie Theatre will host. Pennington is no stranger to partnering with TLO and Aria, as he hosted NEVERMORE. The last leg of the journey will take the production up to Wimberley, where The EmilyAnn Theatre & Gardens will host the show on their intimate black-box space.
"The really incredible thing about this tour," says director Jason Kruger, "is that the show is being presented on every kind of stage imaginable for a theatre. We begin at the Texas Theatre on a traditional proscenium, then follow it up with a more intimate thrust space at the Roxie, where the audience will be on three sides of the action, then culminate at The EmilyAnn where we will be presenting the show in-the-round. It's an incredible challenge as a director since we will have to be not only flexible with our staging, but also be aware that the integrity of the story is not lost in the process."
The Last 5 Years made its Off-Broadway debut in 2001, and earned Jason Robert Brown a Drama Desk Award for Best New Musical. It also won the hearts of its many fans, spawning a revival in 2013, as well as being made into a feature film in 2014, which starred Jeremy Jordan and Anna Kendrick. The show is an emotionally powerful and intimate musical about two New Yorkers who fall in and out of love over the course of five years. The show's unconventional structure consists of Cathy telling her story backwards, while Jamie tells his story chronologically; the two characters are only on stage together once, at their wedding in the middle of the show.
"The show, in essence, is seven solos and one duet," said Kruger. "Since we will not be featuring the actors on stage together very much, it is vitally important for the audience that the story be very clear, and the relationship between the characters be at the forefront of their minds." Kruger continued, stating the show is not going to be presented as a sappy melodrama of men vs women, nor is the production going to ask the audience to pick a side. "We want everyone who watches the piece to try and do what the characters will not, which is hear both sides. This is a universal story featuring some very flawed characters. It is thru their flaws that we see the beauty, and tragedy, of the relationship."
Musically, Erwin stated that the actors have their work cut out for them. "Jason Robert Brown's score is the driving force of the piece, and honoring the music while telling such a compelling story is going to be very difficult, but I believe we have the right people for the job."
The production will mark the first of the 2018 season for TLO and Aria, and there are more on the horizon. "With any luck," Erwin concluded, "this will be the start of a wonderful partnership with these theatres, and we will continue to be able to bring our work, and share our stories with this broader community. This is a stepping stone for us and we cannot wait to see the results of this endeavor."
Texas Light Opera and Aria Creative Production's Tour of The Last 5 Years can be seen this February and March in Seguin at the Texas Theatre, in San Antonio at the Roxie Theatre, and finally in Wimberley at The EmilyAnn Theatre. The production runs one hour and thirty minutes with no intermission. Tickets are available at the individual theatre's respective Box Offices/Websites.  Critics are invited to all performances.
WHERE AND WHEN:
February 16, 2018 – March 3, 2018
The Texas Theatre, Seguin, TX (Feb 16 & 17) Get Tickets
The Roxie Theatre, San Antonio, TX (Feb 23 & 24) Get Tickets
The EmilyAnn Theatre, Wimberley, TX (Mar 2 & 3) Tickets on sale soon
Presented by Texas Light Opera and Aria Creative Productions
Performance Times:
Fridays and Saturdays at 7:30pm; No Sunday Matinees
$20 Adult Tickets; $15 Students/Seniors
Theaters:
The Texas Theatre, (830) 372-6168, http://www.thetexas.org/The_Texas/Home.html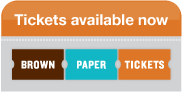 The Roxie Theatre, (210) 360-9180, http://roxietheatrecompany.com
The EmilyAnn Theatre, (512) 847-6969, http://www.emilyann.org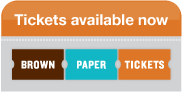 Run-time: One Hour, Thirty Minutes. No Intermission.
Reviewers are invited on or after February 16.
Photos Courtesy of Mary Rath.